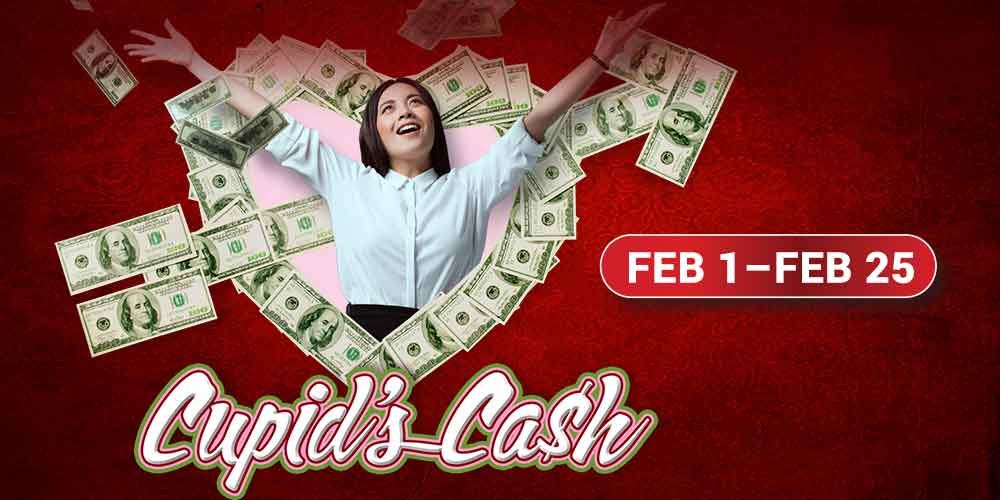 Cupid's Cash Giveaway
February 1 – 25, 2023
His quiver is full and his aim is true. With an eye for lovers of money, will he take aim on you? Cuddle up with some cash–all month long!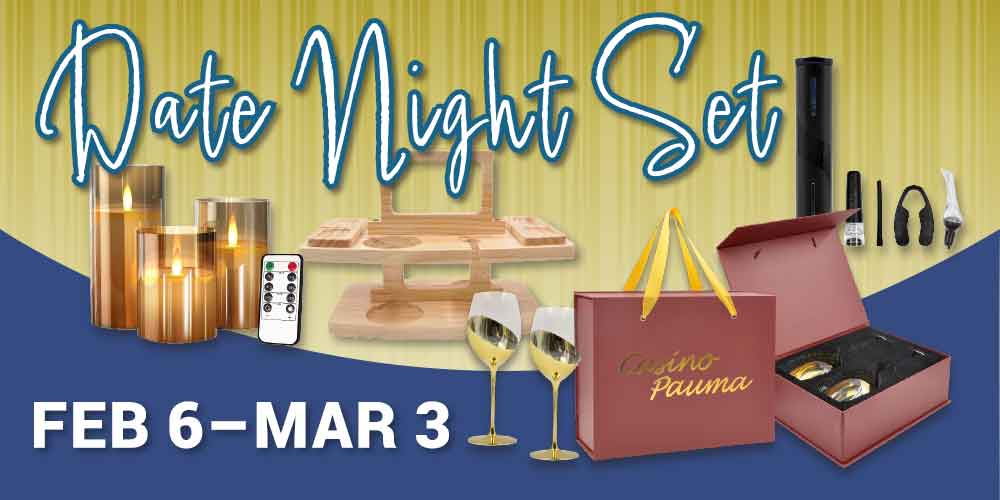 Date Night Gift Set
Mondays, Tuesdays or Fridays
Just Earn 50 Base Points to receive your Gift Set. Play each week and collect all four items. Limit one gift per week. While supplies last.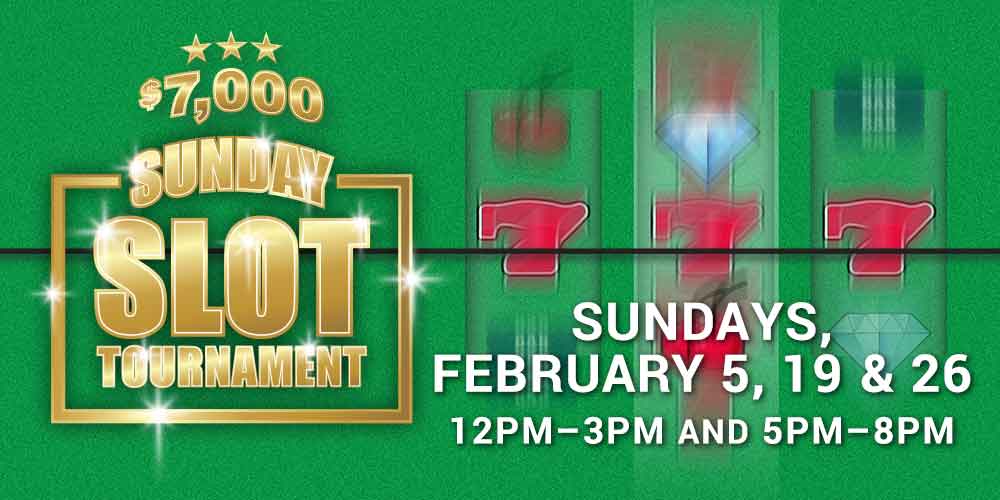 Sunday Slot Tournament
February 5, 19 & 26
Come and get in on the action and set your reels spinning with fast-paced excitement on February 5, 19 and 26.